Gumball Saw Game is a new game in the new year of 2019.
Game description
It's Christmas Eve and the evil Pigsaw will force Gumball to play his evil game. Help him escape safe and sound!
Characters
Hero: Gumball Watterson
Villains: Pigsaw, Thumb, Tina, Rob
Victim(s): His family
Others: Bryan Gamez Contreras, Mr. Robinson, Mrs. Robinson, The Mad Hatter, Tobias, Joe, Leslie, Roberto, Miss Simian, Principle Brown, Teri, Carmen, Alan, Masami, Jamie, Larry, Larry's boss, Penny, Penny's pet spider, Tazz, Carrie, the cafeteria man, dougnut police officer
Trivia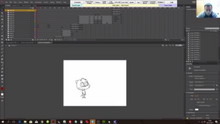 The Inka Leader confirmed this game on a Facebook Live Transmission on November 26th 2017

In the same transmission he showed a first look to Gumball's sprite.
According to the Inka Leader, Gumball is going to rescue someone.

The possible candidates to be the rescued one are:

His Family
Darwin only
His girlfriend Penny
Both Penny and Darwin

The idea of a Gumball Saw Game was first seen on a comic made for an Inka Contest in 2015 by a Inka Fan named Valentina Muñoz H. In said comic, Gumball had to rescue Penny who was held in some part of their school. The comic won the 6th place on the contest.
Link of the gamer: AllGamesWorldHd
Community content is available under
CC-BY-SA
unless otherwise noted.